Our Story
After retiring from the United States Air Force in February 2008, Dr. Lloyd A. Pierre, Jr. began working in family medicine at a local primary care community health center. He quickly realized that he had a deep desire to be able to take care of his patients and, at the same time, be very open with his Catholic faith.
A year later, in April 2009, Dr. Pierre and his wife Deanna began discussing the idea of a primary care medical clinic that would uphold the moral and ethical standards of the Catholic Church with Fr. Matthew Gutowski, a priest in the Archdiocese of Omaha. Father Gutowski is also the national chaplain for the Catholic Medical Association (CMA) as well as the chaplain for the local CMA guild. Father Gutowski was extremely supportive and, in fact, had been praying that the Lord would provide such a clinic in Omaha. It was decided that they would work toward establishing the clinic and hoped that, eventually, it would become a multi-disciplinary clinic. The most important thing about the clinic would be that it would allow the medical providers and staff to treat each patient with the respect and dignity they are due as children of God in accordance with the teachings of the Catholic Church.
Dr. Pierre and his family were active in the Apostolate for Family Consecration, which motivated him and his wife to start a Catholic primary care clinic.
Along with Father Gutowski and in God's great providence, Sancta Familia Medical Apostolate was born, opening its doors on March 7, 2011. Archbishop George Lucas blessed the clinic and the new clinic chapel, the Chapel of Jesus Christ the Devine Physician, on May 17, 2011.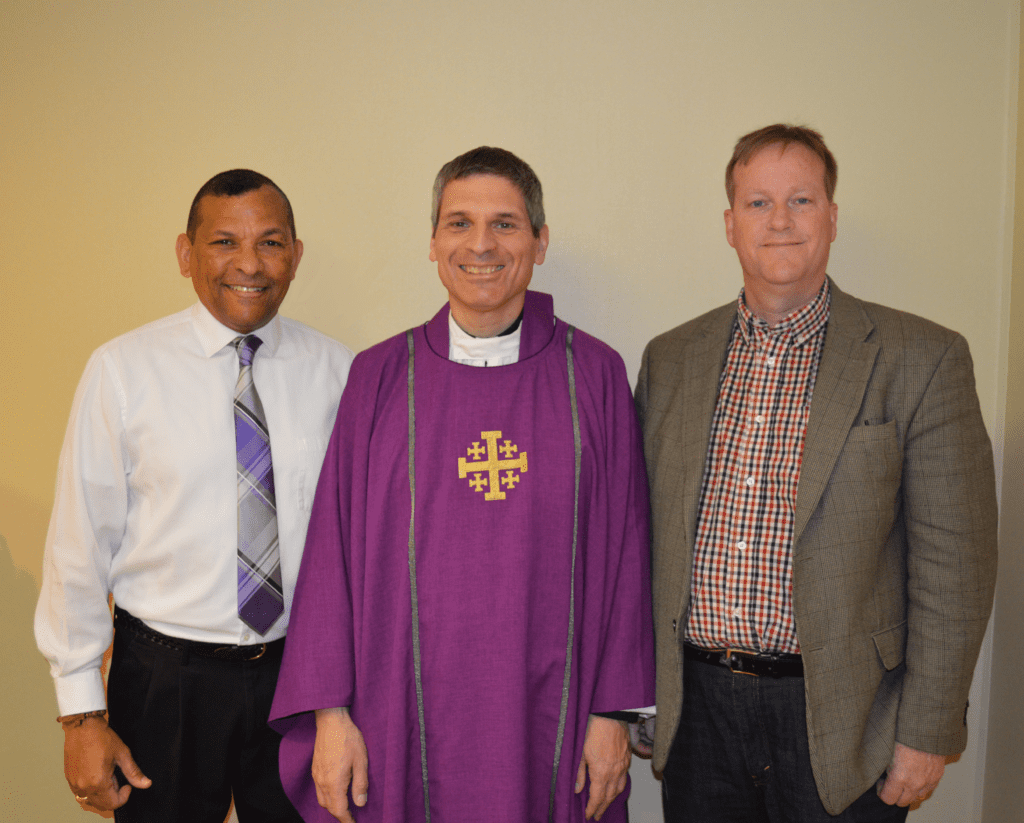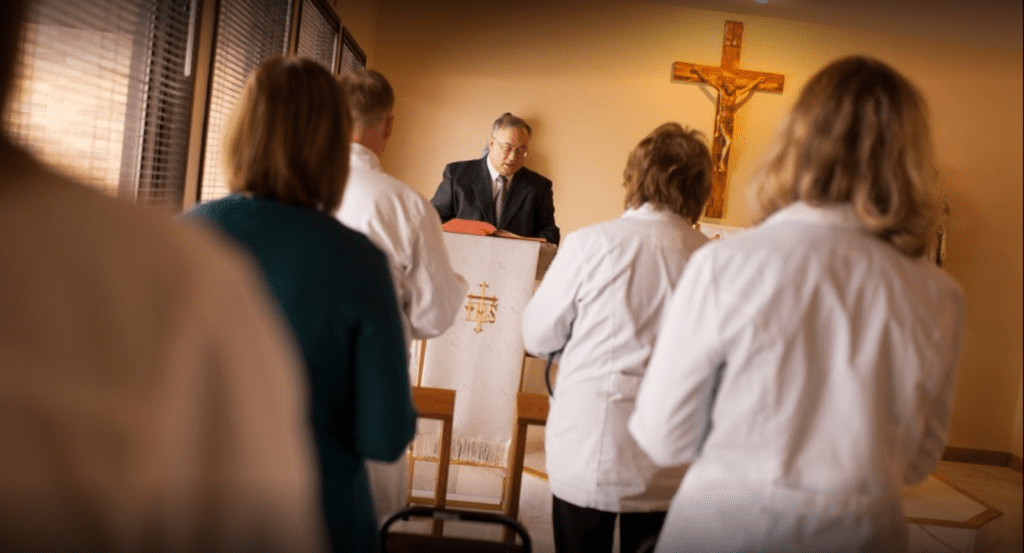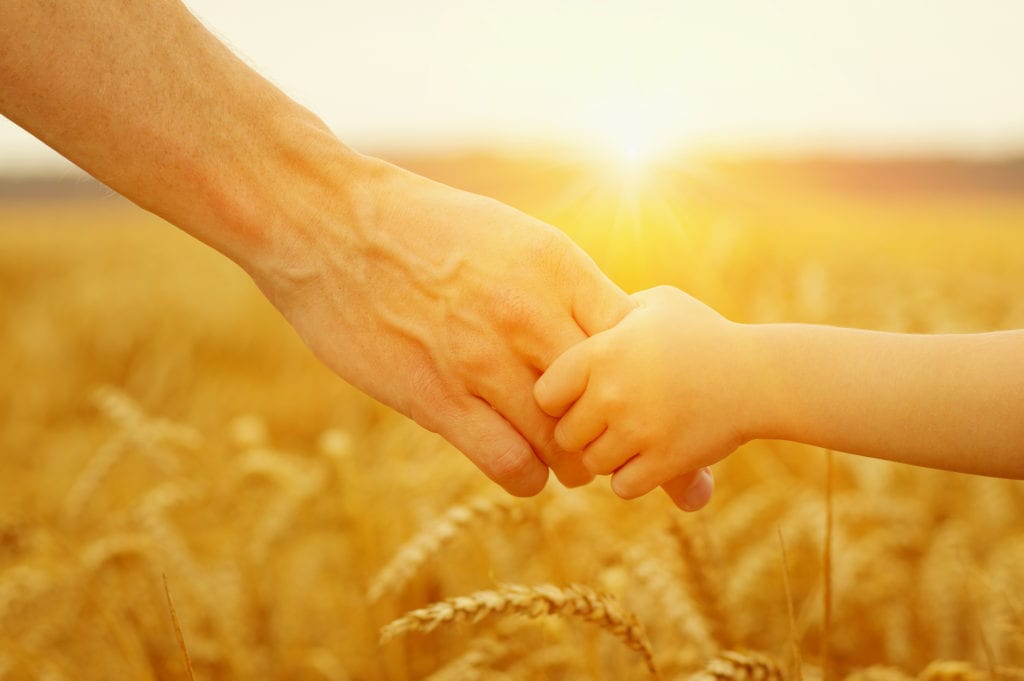 Our Mission
Provide holistic primary health care in adherence to the moral and ethical teachings of The Roman Catholic Church, respecting the dignity of each person from the moment of conception to natural death.
Our Vision 
Provide excellent medical care that supports the inherent dignity of every person, of all faiths and backgrounds, in accordance with the teachings of the Roman Catholic Church.
Provide the best available medical care, offering services to the entire family, from Prenatal/Pediatrics to Geriatrics.
Provide medical care that addresses the whole person: body, mind, and soul.
Recognize that physical healing is only possible through the work of the Divine Physician, Jesus Christ, and we are merely His tools.
Contribute to building a culture of life here in Omaha.
Our Promise
We will pray for you, our patients.
We will always do our best to provide you with excellent, best practice medical care that addresses your body, mind, and soul.
We will treat you with the dignity you deserve as a child of God.
Frequently Asked Questions
What to know before you arrive.
When should I show up for my appointment?
Always arrive 15 minutes prior to your scheduled appointment time. For example, if you have a 4:00 pm appointment, please arrive at 3:45 pm.
What if I am running late?
If you arrive 15 minutes late to your scheduled appointment, you will need to reschedule. We cannot cut into another patient's appointment time if you are late.
What happens if I cannot make it to my appointment?
If you cannot keep your scheduled appointment, please call us to reschedule or to cancel.
is there a fee for missing appointments?
If you do not show up and do not call within 24 hours of your missed appointment time, you will be charged a $25 no show fee.
what should i bring to my appointment?
If you are a new patient, please bring your insurance card and picture identification with you. Whether you are a new patient or an established patient, please have your insurance card with you for each visit.
Can i access patient forms online?
New patient forms and any other forms associated with an appointment can be emailed to the patient ahead of time. Please be sure to provide us an email address if you would like the forms. Additionally, some patient forms can be printed off from our website. This will greatly enhance the check in process for your scheduled appointment. We are respectful of your time and we want to make sure your scheduling and check in experiences are smooth and efficient.
Natural and compassionate care are just a click away.
Visit Me
10506 Burt Cir, Omaha, NE 68114